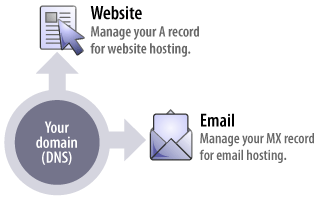 Easy domain name transfers - free!
Transferring your domain name to EBIZ Systems couldn't be easier
We offer free transfers for all .uk domain names. We will only charge you at the end of the current registration period, if you want to renew the registration.



Once you've transferred your domain names, you can use them with any of our market-leading website and email services
Your domain names are in safe hands
You'll never need to worry about your brand or personal details being compromised, Domains are renewed automatically without any intervention required on your side.
Unlike some domain name providers, we will never pass on your contact details to anyone.



Our domains are registered with the largest domain name registration provider in the UK, with over 1 million domains.
Absolutely no ties!
We know you'll love our superb service and unique features, but, should you wish to leave us, we won't penalise you. We offer free domain name transfers, both in and out of EBIZ Systems.

Click on the links below for instructions on how to transfer your domain to us.