Industrial strength security, so your online store will be secure for both you and your customers.
Search engine optimisation features, so you can obtain excellent natural search engine rankings.
Comprehensive support options, so if you need expert help it's there.
Three different software levels - as your requirements grow, so can your website - without having to start again from scratch.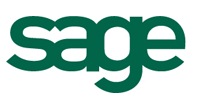 SellerDeck Link for Sage 50 Accounts integrates your SellerDeck ecommerce site with your Sage 50 Accounts software by enabling data transfer between the two systems. With SellerDeck Link for Sage 50 Accounts you can export orders from SellerDeck Ecommerce into your Sage 50 Accounts software, and update customer account, stock level and product information from Sage 50 Accounts into SellerDeck.
SellerDeck Link for Sage 50 Accounts is included as standard with SellerDeck Business, Business Plus and Enterprise (not available for SellerDeck Catalog).
Benefits
Streamlines and enables flexibility in your online business operations


Speeds up and reduces cost in the fulfilment process


Saves time and reduces errors by eliminating the need to re-key website orders into Sage 50 Accounts software or manually update the SellerDeck web catalogue
Features
Windows style interface and comprehensive on-screen help


Transfers all orders (sales orders and invoices) directly from SellerDeck into Sage 50 Accounts


Reads and translates customer and product records from Sage 50 Accounts for seamless transfer into SellerDeck


Retains customer discounts or special pricing allocated within Sage


Customer log-in enables unique pricing at the website and stored address details


Reads Sage field descriptions 'Web Description', 'Web Image' and 'Web Category' to give control over how products appear online.


Flexibility to transfer all your product details or update your stock quantities only.


Flexibility to transfer your entire customer base or selective customers


Select how you raise sales orders within Sage (Accounts Professional only), raise invoices (Accounts Professional and Accounts Plus only) or transfer orders as batch invoices (all versions).


Handles orders from registered customers, and from new (unregistered) customers.
SellerDeck Link for EPOS improves business management through bringing together the online and offline areas of your business. For retail businesses with both a physical and online store SellerDeck Link for EPOS is the easy and cost effective way to integrate your multi-channel business by enabling the transfer of data between SellerDeck Ecommerce and SellerDeck EPOS software applications. It also gives you greater control, saves time and improves accuracy of stock control, product management and reporting.
SellerDeck EPOS Link is included as standard with SellerDeck Business, SellerDeck Business Plus, SellerDeck Enterprise and SellerDeck EPOS Network.
Benefits
Improves business management through synchronising the online and offline areas of the business


Saves time and reduces errors through eliminating the need to re-key product data into SellerDeck Ecommerce and SellerDeck EPOS applications, or to update each application manually


Improves efficiency and accuracy of stock management through real time synchronising and reporting of stock levels
Features
Synchronises stock levels across both Ecommerce and EPOS applications in real time


Reads and transfers product data and prices between SellerDeck Business and SellerDeck EPOS Network


Product data includes description, barcode, price, tax code, product and content categories and section hierarchies


Prices can be updated within SellerDeck EPOS and transferred into SellerDeck Business with a single button click


Data transferred via the internet allowing online and offline operations to be run and managed from separate locations with no need for networking


Easily enter product information including barcodes into ecommerce product fields using a scanner


Create integrated, cross-channel promotions and communications for new and existing customers


Manage all your orders and stock levels in SellerDeck EPOS to easily place purchase orders with your suppliers.


Select which products are displayed on the website and how they are transferred to reflect correct tax codes and prices for applicable customer groups, regions and countries
System Requirements
Ecommerce – SellerDeck Business v8.5.0 or above


EPOS – SellerDeck EPOS Network