Whats included?
Unlimited web site hosting
for 12 months (this is the physical storage for your site on the web).
Domain Name Registration
We'll register the domain name of your choice for your new site (some domains may incur additional charges i.e. .euro).
Email
Unlimited email addresses (@yourdomainname) which can be used to collect from direct or configured to forward to your personal email address if that's easier (we also offer a range of
more powerful email
facilities if you require them including Microsoft Exchange Mailboxes.
Client Software
A
"FULL"
version of SellerDeck Catalog, Business, Business Plus or Enterprise (depending on package chosen). This is the software used to maintain and backup your site and process all the orders that you receive (this is yours to keep with no tie-ins or contractual agreements).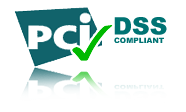 What matters to you?
Only you really know what you want from your website, but here are a few things that should always be considered before deciding on a site:
Will the site be secure?
Will the site be reliable?
How much will the website cost?
How easy will the site be to update?
How will the site portray your business image?
How will the site accomplish return on investment?
What will the future bring?
A good website should be easily updatable and simple to use - we want you to have as much control over your website as possible, thats why we supply you with a
full software suite
to manage all of the content on your website and process any orders that you receive via the internet.
What matters to your customers?
Your customers will be looking for a professional, reliable and secure website that offers:
Quality and trustworthiness
Relevant Product Information
A Simple Cart Process
Logical, Intuitive Navigation
Consistant Business Image
Your site should be recognized by your customers as a secure and reliable place to purchase goods. This can be achieved by ensuring your site has professional design, a protected payment system (displaying the golden padlock) and contain accurate and relevant content.
Your website should portray and be consistent with your business image.
Your website should appeal to your target market. The overall design of your site should be aimed at your target audience in order to attract new customers.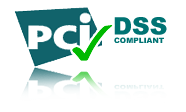 Simple and secure cart process
Purchasing from your site must be
simple and informative
. Your products should have an "Add to Cart" button with clear links to the shopping cart and checkout pages.
Terms and conditions and a returns policy
clearly displayed within the checkout process will tell them that they've come to a real business and not a scam website.
A
secure payment provider
will tell them that it is safe to purchase from your site using their credit card.
Our websites support all of the popular
"PCI-DSS compliant"
payment service providers, providing ECommerce and MOTO transaction capability - allowing you to select the one that best suits your budget and transaction requirements.
Better still, as your site grows, changing payment providers is a quick and easy process that takes just a few clicks of the mouse.
Finding your site
Inclusion of meta keywords, descriptions, page titles and submission of your site to leading search engines.
We also offer a range of
search engine optimisation
tools to help you manage your search engine rankings.

Browser Compatibility and Screen Size
Although the majority of visitors will be using Internet Explorer or Mozilla Firefox, there are a number of other browsers on the market i.e. Netscape or Opera to name just a few. Using industry standard design techniques, we ensure your website is as compatible with as many browswers as possible.

In the current climate, the way your customers access your website is changing at an incredible rate - gone are the days where all your customers would be using a standard PC and monitor to view your information, in today's climate, your website could be accessed by anything ranging from a smartphone to a TV.

We do as much as possible to ensure your website will look professional on whatever screen size it is viewed on. We can also build into your website, multiple layouts so if your customer is using a smartphone they would see an optimized version of your site for their screen size.