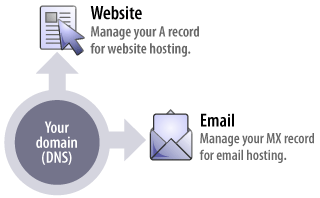 Point your domain names to our nameservers for parking, website hosting and email.


Point your domain nameservers to your chosen host.


Split your A and MX records and host your websites and email wherever you want to.


Create nameserver host/glue records - ideal if you're using your own nameservers.
EBIZ Systems provides a primary nameserver plus two extra backup nameservers, ensuring that your domains won't be susceptible to failure.