Nordic ID Scanners
Nordic ID is one of the leading manufacturers of mobile computers for mobile data collection.

Their mobile computers are used in retail, logistics, industry and services to collect barcode and RFID data. In addition to their flexibility and reliability, customers appreciate that the devices are user-friendly and lightweight. Easy to handle, they offer various wireless transmission possibilities via WLAN, Bluetooth, GSM and GPRS.

Nordic ID produces handheld devices for data collection purposes that combine the cutting edge of technology with standard communication systems in retail, manufacturing, healthcare, warehousing and security industries. Created in close cooperation with our customers, Nordic ID's products are engineered with Scandinavian design principle to offer supreme ergonomics and functionality while remaining robust and simple to operate.



There are three main product lines at Nordic ID: RF series, PL series, and Nordic ID Morphic. Known for their lightweight and ease of use with one hand, all our products offer powerful functionality and flexible platform for various operations. Identification technologies we offer include 1D/2D barcode scanning, imaging and RFID.
Download Brochure
In the development of their devices, Nordic ID are guided by the following principles:
light weight
long battery life
ergonomic design
easy use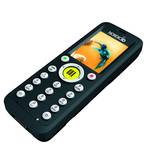 Nordic ID Morphic Series
Nordic ID Morphic is extremely light weight (less than 190g) and small while offering a complete package of functionalities. Shaped like a mobile phone it is easy to use with one hand. Its operating logic is very straightforward, which translates into fast learning curve for users with little or no experience operating handhelds. The Windows(tm) CE operating system allows for an almost unlimited variety of applications to be utilized with superior performance. Combined with the latest technology of UHF RFID, VoIP, GPRS and WLAN, the Nordic ID Morphic is the cutting edge of handheld technology.
More ...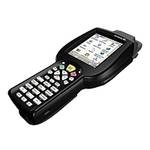 Nordic ID Merlin Series
Designed as high performance mobile computer, Nordic ID Merlin features a powerful processor, an efficient operating system as well as various wireless transmission possibilities via WLAN, Bluetooth, GSM and GPRS. Nordic ID Merlin can be used to read both barcodes and/or RFID data.
More ...
Nordic ID RF Series
The Nordic ID RF series includes a set of wireless handheld terminals that send your data exactly to where they are needed: warehouse, customer service and many other locations. The wireless terminals either use radio communication (Nordic ID RF601) or Bluetooth communication (Nordic ID RF651) to connect to the host running the application software.
More ...