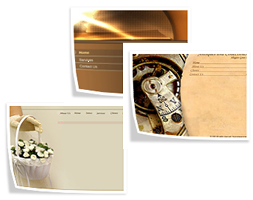 SiteBuilder eShop
Ecommerce Made Easy


PayPal integration
Deferred payment
Multiple currencies

Import products from CSV
Unlimited product categories
Highlight special offers

Choice of page layouts
Rich text control
Picture handling
SiteBuilder eShop delivers the features of more complex ecommerce products with the unmatched ease, flexibility and convenience of our SiteBuilder tool.
Superior Results
Multiple layouts, integrated picture handling, and rich text controls ensure high-quality results, with no technical expertise or HTML skills required.


PayPal Integration
Sell products online with ease. Enable
PayPal in just 2 clicks!

6 Major Currencies Supported
Including Pound Sterling, Euro, US Dollar,
Canadian Dollar, Australian Dollar and
Japanese Yen.

Choice of Page Layouts
Professional product and checkout pages
with the ability to highlight special offers.

Product Categories
Add up to 1500 products with unlimited
categories.

Rich Text Control
Format text for maximum impact using
familiar features.

Picture Handling
Picture gallery, image scaling and bulk
upload facilities.

Automatic Page Creation
Product pages are dynamically generated
as visitors browse.

Product options
Use product options to allow customers to
buy items in various sizes and colours with
ease.
Easy to Use

SiteBuilder eShop makes creating and maintaining a professional online shop easy for small businesses. PayPal integration makes it easy to accept online payments – a feature which many haven't previously taken advantage of, due to complexity or time constraints.

More about our easy SiteBuilder product.


Seamless Website Integration

Many popular online shop builders are standalone products, so small businesses looking to integrate a shop into an existing website face challenges in creating a seamless customer experience.

Our eShop product provides an intuitive interface that enables you to add your new online shop to an existing SiteBuilder website with ease. !!<